You are here
Back to top
Daisy Turner's Kin: An African American Family Saga (Hardcover)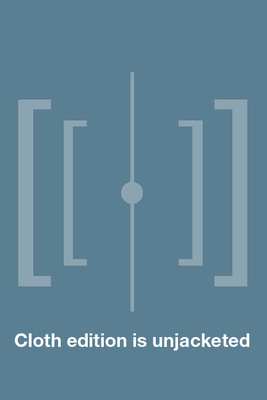 Description
---
A daughter of freed African American slaves, Daisy Turner became a living repository of history. The family narrative entrusted to her--"a well-polished artifact, an heirloom that had been carefully preserved"--began among the Yoruba in West Africa and continued with her own century and more of life.
 
In 1983, folklorist Jane Beck began a series of interviews with Turner, then one hundred years old and still relating four generations of oral history. Beck uses Turner's storytelling to build the Turner family saga, using at its foundation the oft-repeated touchstone stories at the heart of their experiences: the abduction into slavery of Turner's African ancestors; Daisy's father Alec Turner learning to read; his return as a soldier to his former plantation to kill his former overseer; and Daisy's childhood stand against racism. Other stories re-create enslavement and her father's life in Vermont--in short, the range of life events large and small, transmitted by means so alive as to include voice inflections. Beck, at the same time, weaves in historical research and offers a folklorist's perspective on oral history and the hazards--and uses--of memory.

Publication of this book is supported by grants from the Andrew W. Mellon Foundation and the L. J. and Mary C. Skaggs Folklore Fund.
About the Author
---
Jane C. Beck is Executive Director Emeritus and Founder of the Vermont Folklife Center. She received the Lifetime Achievement Award from the Center for Vermont Research at the University of Vermont in 2011.
Praise For…
---
"Folklorist Beck's story of the Turner family's transition from freedom to slavery to freedom again is a marvel of scholarly storytelling. . . . An engrossing American tale."--Publisher's Weekly


"Turner's recollections are interwoven with Beck's research to provide an astonishing saga of a single African American family, an example of the oral history tradition across two continents, and an amazing woman who bridges generations of her family."--Booklist

 
"This book belongs in every academic and public library. Essential."--Choice

"A deeply, patiently researched journey into the unusual English-African roots of a long-lived Grafton, Vermont, storyteller. . . . A well-excavated biography of a 'custodian of a multigenerational American family saga.'"--Kirkus Reviews
 
"If you are interested in learning how oral history can lead to discovery and help chronicle a family legacy, then you will find Daisy Turner's Kin: An African American Family Saga a necessary guidebook."--Oral History Review


"Jane Beck has done a masterful job in illustrating how long-term in-depth interviews, wide-ranging and meticulous research, and a wonderful writing style can produce, at once, a highly readable and deeply informative book."--Journal of American Folklore
 
Take a Virtual Tour!
Do you miss the bookstore as much as we miss you? This is your chance to take a virtual walk around the store and visit your favorite sections. Click on the scene selection arrows at the bottom of the image to move to different parts of the store, and click on image icons to take a closer look at specific sections.